En10025 S235JRG2 steel plate for general purpose structural steels. En10025 S235JRG2 steel plate is under En10025 specification. The equivalent grades of S235JRG2 steel are ASTM A 283 C - A 570 Gr. 33, DIN17100 Rst37-2, BS1449 40B, NFA 35-501 E 24-2, UNI 7070 Fe 360 B.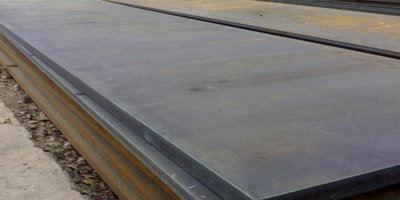 En10025 S235JRG2 steel plate is the European standard for Low-alloy structural steel, equivalent national standard Q235B, S235JRG2 steel plate is a lower carbon content of carbon structural steel, for welding, bolting, riveting structure more.
En10025 S235JRG2 steel plate Chemical composition(%)
C≤0.2 Si≤0.55 Mn≤1.4 Ni≤0.3 P≤0.045 S≤0.045 Cr≤0.3 Mo≤0.08 Al≥0.02
En10025 S235JRG2 steel plate Mechanical properties
Tensile strength Mpa:340 Yield strength Mpa:165-215 Elongation(%):24
S235JRG2 steel plate Specification
Thickness: 2mm-450mm
Width:1000mm-4200mm
Length:3000mm-18000mm
S235JRG2 steel surface treatment: Shot blasting and painting or coated.
S235JRG2 steel tests: HIC, SSC, SPWHT, Macrostructure, detection of defects,Hardness and DWTT test.
S235JRG2 steel inspection: SGS, IEI or other third party inspection as the customers requirements.
Bebon have an experienced business team of En10025 S235JRG2 steel plate, they will provide quality services according to your needs, We are ensure that the smooth progress of business about the En10025 S235JRG2 steel plate.If you have any requirements,pls contact us freely , We will do our best to fulfill your needs.