DIN 17100 ST44-3 Hot Rolled steel plate is a kind of Low alloy high strength steel plate.ST44-3 steel plate is a type of steel sheet under DIN standard which is used to build ship, bridge, belongs to high strength sheet.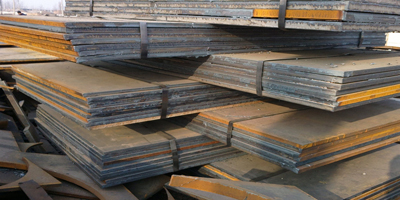 DIN 17100 St44-3 Steel plate is widely used in manufacturing factory buildings, general constructions and all kinds of engineering machinery such as the drilling machine, excavator, mining truck, power shovel, loader, bulldozer and other comparable applications for the mining construction equipment.
DIN 17100 St44-3 Steel plate Chemical composition(%)
C≤0.20 Si≤0.55 Mn≤1.60 P≤0.040 S≤0.040
DIN 17100 St44-3 Steel plate Mechanical properties
Tensile strength Mpa:410-580 Yield strength Mpa:2235-275
DIN 17100 St44-3 Steel plate Specification
Thickness: 8mm To 700mm
Width: Max 4020mm
Length: Max 27000mm
Weight: Max 35 tons per plate
Surface Treatment: Shot Blasting, Painting
Technique: Hot Rolled
Delivery Condition:
Hot rolled, controlled rolling, normalizing, annealing, tempering, normalizing &tempering, etc.
Related Material: St52-3, St50-2, St60-2, St70-2, StE315-StE500
Packing method: Bundle, Loose and Bare, According to Customer requirement
Delivery time: According to the quantity, average period in 25 days.
BBN steel,as a DIN 17100 St44-3 Steel plate supplier , for more information about DIN 17100 St44-3 Steel plate chemical composition or St44-3 Steel plate mechanical properties,please contact us freely!